Professional Diploma in Business Management
Professional Diploma in Business Management
0( 0 REVIEWS )
10 STUDENTS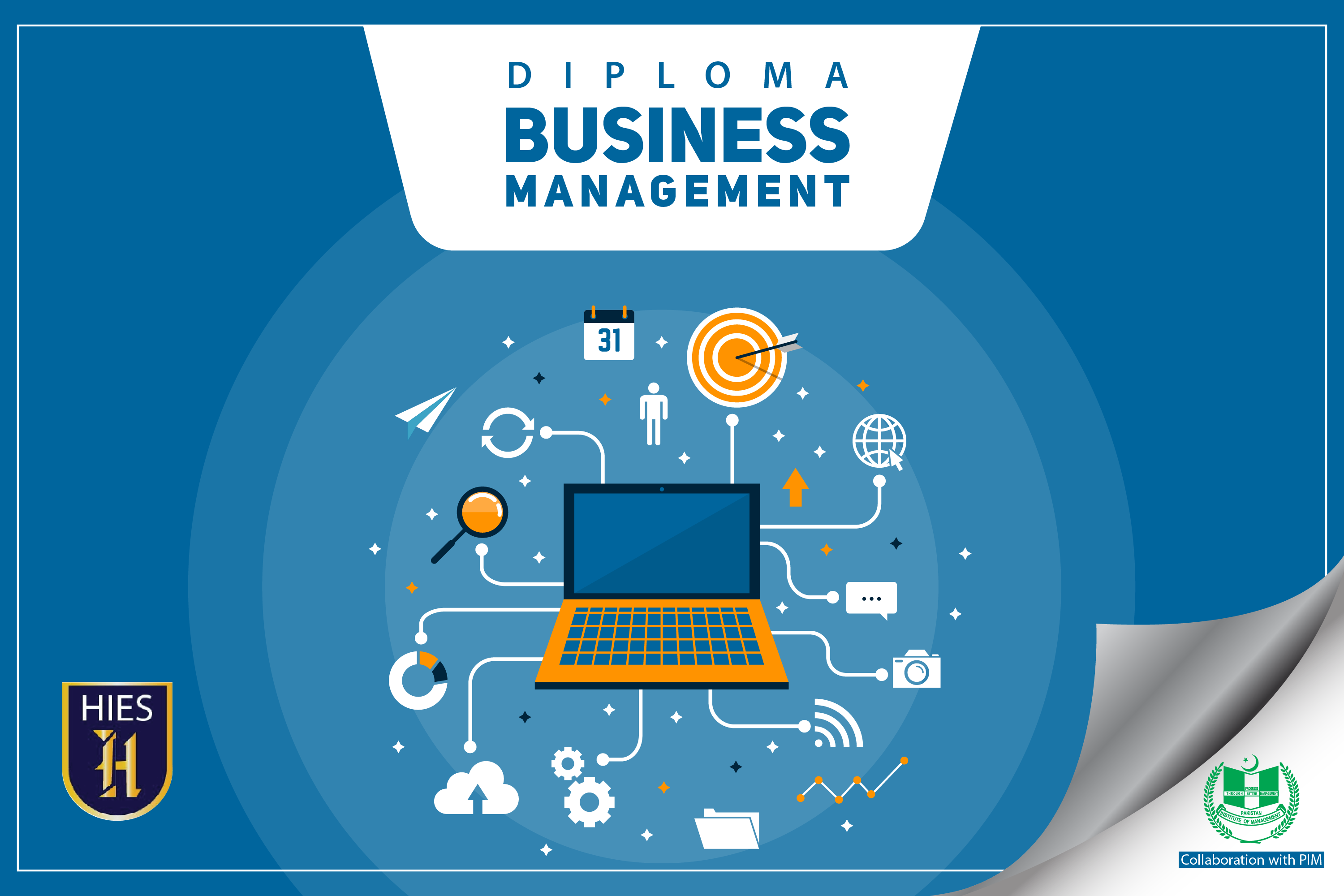 A customized Program Designed for Career Development from the platform of Hira Institute of Emerging Sciences (HIES) in collaboration with Pakistan Institute Of Management (PIM).

1. PROGRAM OVERVIEW

Professional Diploma in Business Management is targeted towards general audience along with a very special segment of our society that is the Dars-i-Nizami graduates of Dar ulu loom Karachi and from various other Madaris in Pakistan.. The objective of this program is to give extensive knowledge of business management to these individuals so that they can contribute significantly in the corporate world.

Who can attend?
-Graduates of Dars e Nizaami
-Graduate from other fields of Education.

Why to attend:
-Adopt self-learning methods.
-Use Internet based technologies for learning effectively.
-Understands Business models and its implications.
-Gain an Insight about Local Markets.
-Access and utilize online training.

Duration:
1 year

Fee:
Rs. 10,000 per month (for 9 months inclusive of examination fee and course material)

Timing:
Batch 1: 9am – 12am (5 days a week)
Batch 2: 6pm – 9pm (5 days a week)

Class commencement:
17th June 2019

2. OBJECTIVES OF THE PROGRAM

We believe our society needs people with high integrity in different sectors of the economy. Through this professional diploma program, we will be able to train Jamia graduates into those ideal employees who not only possess extensive knowledge of Islam but are also trained with essential business management skills. The specific objectives of this program with respect to the students are:
Enhancing business management related skills
Increasing employ-ability in commercial organizations
Equipping participants with entrepreneurship skills enabling them to setup small to
medium scale business

3. JOB PROSPECTS AFTER COMPLETION OF THE PROGRAM

After completion of the program, you will be equipped with necessary skills and will have a high probability of employment in the following sectors/functions in the corporate world:
Islamic Banks/Takaful
Corporate Sharia Advisory positions
Sales and marketing including Tele Sales
Administration and HR departments
Accounts department
Purchasing and contract management
Call Centres
Front desk and customer Service
Supply Chain functions like warehousing, distribution and transportation.

4. ENTREPRENEURSHIP OPPORTUNITIES AFTER COMPLETION OF THE PROGRAM

After the successful completion of the diploma in business management you will be able to setup micro or small-scale business setups. For the establishment of business, you can choose from various existing fields such as:
Content creation
Digital marketing
Retail operations
Tooling and Machining
Spare Parts
Livestock
Office Supplies

5. ELIGIBILITY FOR THE PROGRAM

Admission to Diploma in Business Management is given totally on merit. The candidate must possess a Dars-i-Nizami sanad from a reputable Jamia/madrassa. Admission to the Diploma will be cancelled if at any time, during the course of study, the documents of the candidate are found to be incorrect/false/invalid.
Financial assistance is available for deserving candidates.
Course Reviews
5 stars

0

4 stars

0

3 stars

0

2 stars

0

1 stars

0
No Reviews found for this course.