Fundamentals of Cupping Therapy
Fundamentals of Cupping Therapy
0( 0 REVIEWS )
100 STUDENTS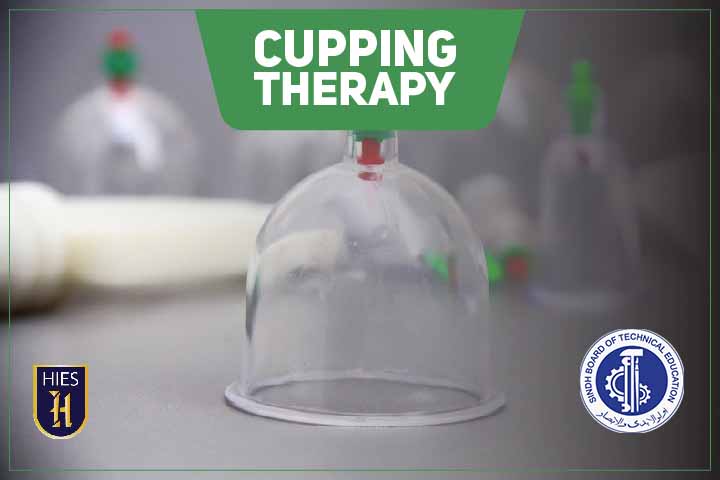 DESCRIPTION
Human being is made up of two fundamentals i.e. body and soul, so the human has physical and spiritual needs. Hijamah (cupping) has a direct effect on physical, mental and spiritual health of human beings.
Before treating diseases with medicine on the basis of physiology and pathology, the core aim of this course is to prevent disease by healthy and sunnah guided ways.
This course "Fundamentals of Cupping therapy" aims at developing basic understanding about modern alternate medicine, its effect on human health and newer advances in this therapy.
Moreover, the course is integrated with sunnah which is aligned with the latest research of science and technology. The knowledge of cupping therapy under every significant condition and skills is essential to utilize cupping as a powerful tool for physical and mental health.
SPECIAL FEATURES OF THE COURSE:
Provides a detailed insight into understanding the significance of cupping therapy.
Places multidisciplinary emphasis providing a broad base of knowledge and understanding of the wide role of cupping therapy sustaining health and preventing diseases.
Introduces students to the most advanced trends and ways to perform cupping therapy.
Affiliated with SBTE (SINDH BOARD OF TECHNICAL EDUCATION)
COURSE AIMS AND OBJECTIVES
To enable students to gain knowledge about fundamentals of cupping therapy under
normal and special circumstances.
To provide students with the knowledge of basic terminology and several aspects of anatomy and physiology of human body.
To ensure that students are familiar with the types of cupping and their application accordingly.
To equip students with knowledge and understanding of treatment protocol of cupping therapy.
COURSE OBJECTIVES:
Course Period: 12 weeks, 3 Months
Medium of  instruction: English /Urdu
Duration: 48 hours i.e. 2 hrs twice a week
Language of Instruction: English /Urdu
Academic Requirements: Intermediate
Theoretical Components:
S1. Anatomy
S2. Physiology
S3. Introduction & Demonstartion of Equipments
S4.Cupping Therapy Methods
S5.Health & Disease
Practical Components:
Upper limb Anatomy practice
Lower limb Anatomy practice
Wet Cupping upper limb
Wet Cupping lower limb
Dry Cupping upper limb
Dry cupping lower limb
Wet cupping head
Dry cupping Head
Dry & Wet cupping specific points
Practical of cupping therapy
Note:
Students work/practice on simulated patients:
Handling of instruments
Performing on Human body
Hands on Practice-based practical
Performing on human body
COURSE OUTLINE:
Week 1
Introduction of Cupping
Introduction of Anatomy
Introduction of physiology
Introduction of equipment
Physiology of Human body
Demonstration of equipment
Week 2
Surface Anatomy
Some description of upper limb
Some description of lower limb
Some description of neck
Practical Components:
Surface Anatomy practice
Upper limb anatomy practice
Wet Cupping Upper limb
Week 3
Introduction & Demonstration of Equipment
Practical Components:
Lower limb Anatomy practice
Wet cupping Lower Limb
Week 4
Cupping Methods
Practical Components:
Upper & Lower limb Anatomy practice
Wet & Dry Cupping Upper & Lower limb
Week 5
Some description of Head
Some description of Neck
Week 6
Normal Mechanism of body
Surgical Blade/ Razor
Overview, Benefits
How is Surgical blade used?
Cupping Gun/Machine:
Overview, Benefits
How is Cupping Gun used?
Glucometer
Overview, Benefits
How is Glucometer used?
Sphygmomanometer & Stethoscope
Overview, Benefits
How are Sphygmomanometer & Stethoscope used?
Practical Components:
Wet Cupping Upper limb
Wet Cupping lower limb
Practical Components:
Head Anatomy practice
Neck Anatomy practice
Wet Cupping upper limb
Week 7
Physiology A/c to specific disease
Definition Of Cupping
Functions of Cupping Therapy
Introduction to Cupping Therapy
Concept of Hijamah Literacy
History
Development and Modern use of Cupping Therapy
Benefits Of Cupping Therapy
Types of Cupping
Types of Cups
Week 8
Mechanism Of Cupping
How does Hijamah work
Preparation of Body for Cupping
Preparation of Equipment for Cupping
Treatment Protocol
Sharing of Testimonials
Side effects and how to deal with these unwanted reactions and how to deal with the Curative effects and expectations
Practical Components:
Wet cupping Head
Dry cupping Neck
Week 9
Health
Disease
Classification
Stages
Concept
Factors affecting  Health, Social and Economic factors

Environmental factors
Personal factors
Hereditary factors
Practical Components
Wet cupping head
Specific points for Cupping disease
Week 10
Diseases
Alopecia
Hypertension
Hyperlipidemia
Hypotension
Diabetes
Female Disorder
Practical Components
Week 11
Anxiety, Stress, Depression Management
Hepatitis, Hepatitis A, Hepatitis B, Hepatitis C , Hepatitis D, Hepatitis E
Disorder Of Gastro-Intestinal System Gastritis, Stomatitis, Gingivitis , Nausea
Vomiting, Peptic Ulcer, Stomach Cancer , Obesity , Diarrhea, Constipation
Practical Components
Dry & Wet cupping specific points
Week 12
Communicable Diseases
Chicken Pox, Diphtheria, AIDS, Malaria, Measles,
Hepatitis, Tuberculosis, Rabies, Tetanus, Poliomyelitis, Filriasis
Course Curriculum
| | | | |
| --- | --- | --- | --- |
| | Fundamentals of Cupping Therapy Details | | 00:00:00 |